Peak Performance Advantage - Order now
---
---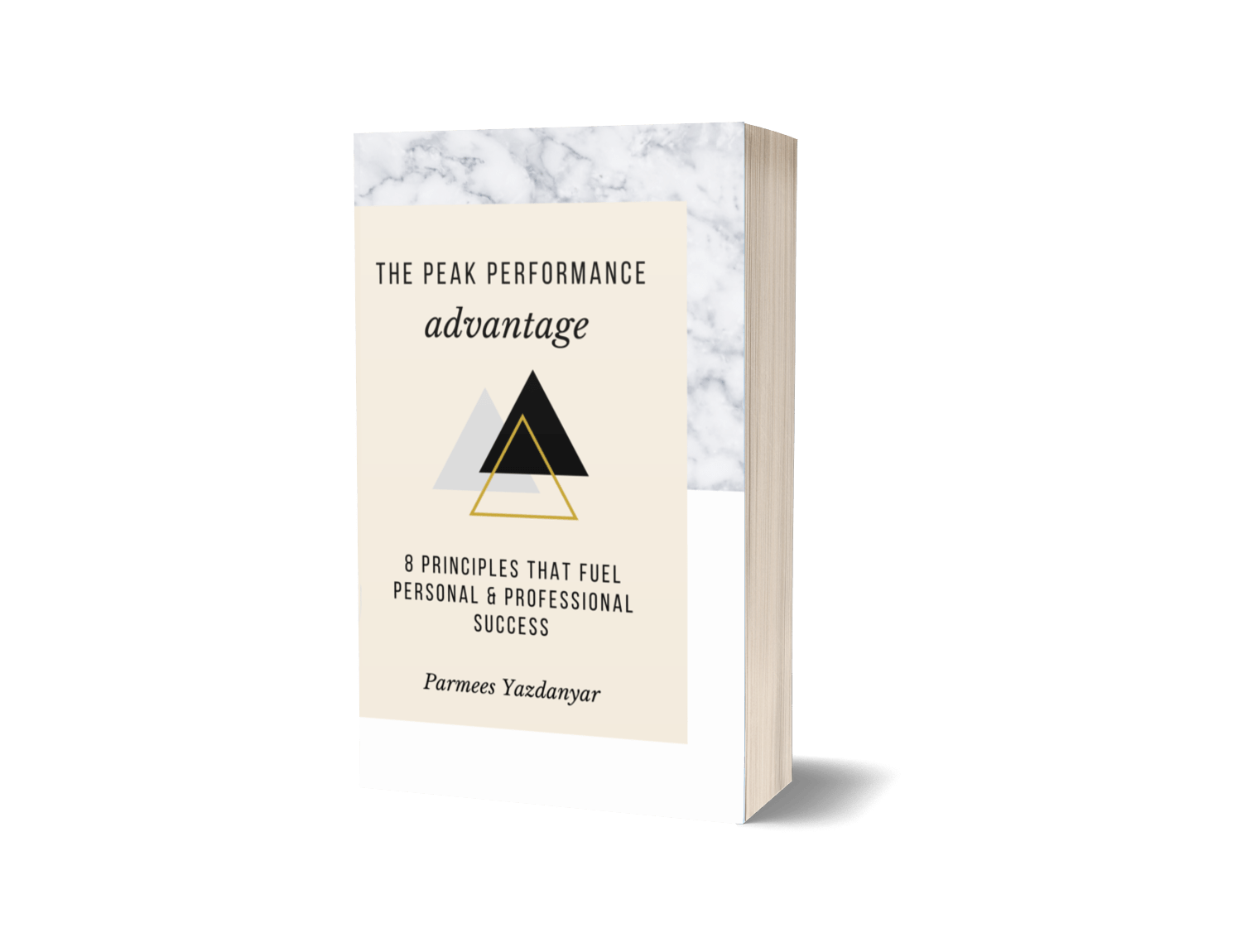 ---
Every once in a while, we meet people who will change our lives.
While working on spring 2019 program at Starbucks I met Parmees Yazdanyar, in just a short while I could tell she's an amazing person. Purchased this book and now read it 3 times. I would highly suggest purchasing a copy. 100% one of the best books I've ever read.
Description
If you have picked up this book, the odds are, I don't need to convince you why investing in yourself is essential. You have probably already consumed a fair share of personal development-like content. But I am here to tell you, new or more information is not what you need—a plan of implementation is. Drawing from teachings in evolutionary biology, neuroscience, positive psychology, and the new science of success, The Peak Performance Advantage is the catalyst to help you put life-altering knowledge to use. This book presents a set of practices that anyone, despite their profession or purpose, can use to turn their aspirations into the life they want to be living. If you:
Struggle with motivation, taking action or sticking to goals;
Have trouble managing stress, overcoming challenges and want to develop resilience;
Are always busy, but lack focus and don't feel like you're moving forward;
Want to learn how to better manage emotions and make wiser decisions;
Don't have clarity on what you truly want;
Lack confidence, and want to live in better alignment with the true you;
Want to learn how to better communicate, increase social intelligence and develop influence as a leader; and
Want to learn how to bio-hack your body and mind to gain edge in your health, vitality & performance…
…then The Peak Performance Advantage has something for you! Armed with the information you're about to read in the pages ahead, you will learn to embody the habits and practices that give the world's top performer's their edge, and that will empower you to create extraordinary results in both your personal and professional life. Are you ready? Let's dive in.
For details on how to order a copy please email chris@bphockey or online Parmees Peak Performance Advantage
100% will be one of the best books you've ever read.
Chris